The Wiltern Parking
The Wiltern is an Art Deco landmark at the corner of Wiltshire Boulevard and Western Avenue in Los Angeles, California. Parking for the Wiltern is very easy, with inclusion of the a multi-story car park located across the street from the main theater. There are also valets available outside the main entrance and a ramp for accessibility.
The Wiltern is located at 3790 Wilshire Blvd, Los Angeles, 90010 on the intersection of Wilshire Boulevard and Western Avenue in Koreatown.
Fun fact: The Wiltern got its name by blending Wilshire and Western.
Just a short three-mile drive from the Convention Center, reaching The Wiltern is virtually hassle-free. You'll discover plenty of street parking spaces and affordable off-site parking facilities conveniently located within walking distance of the theater entrance.
The Wiltern Parking Garage
The Wiltern parking garage is on Oxford Avenue, and there's an exclusive underground lot for Wiltern VIP parking, which opens an hour before showtime.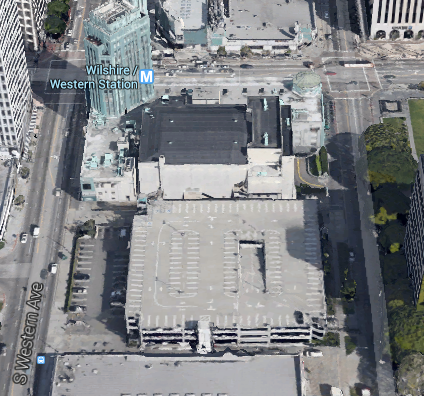 Ralphs Lot
Otherwise, you can find several paid parking facilities in the area. The most convenient lot is the Ralphs parking structure which is located adjacent to the venue. You can access this lot via the north entrance on Oxford street.
LA Parking Apps
For budget-friendly choices, you can find nearby parking lots and garages with daily rates of approximately $10. To ensure a hassle-free visit to the theater, consider making reservations through an LA parking app or website like way.com.
The Metro Purple Line
The Metro Purple Line is another great option, with a stop right across the street from The Wiltern at the Wilshire/Western station. This line connects to Downtown LA, Union Station, and the Metro Red Line leading to Hollywood. The Metro Purple Line runs until midnight on weekdays (Sunday to Thursday) and until 2:00 AM on weekends. For the latest information, please visit metro.net.