The Wiltern | Los Angeles, California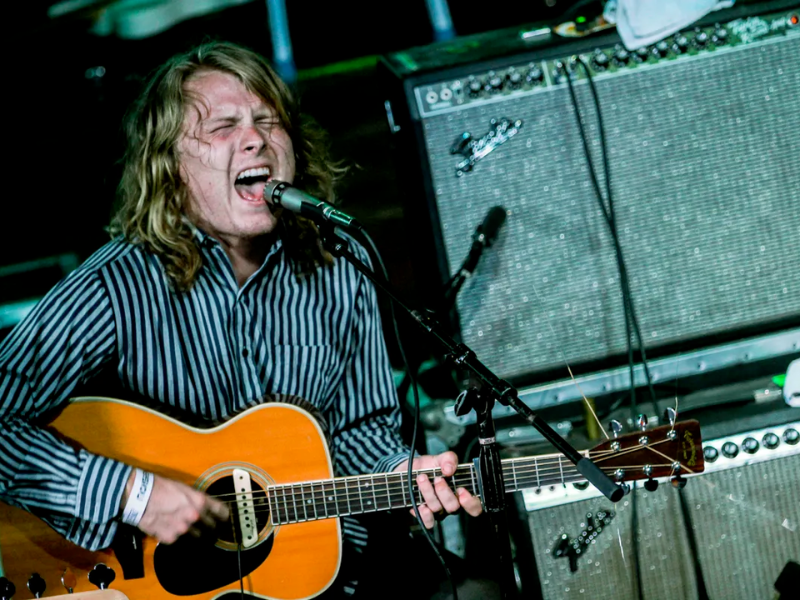 The uber talented multi-instrumentalist and singer Ty Segall is on a roll right now. He just dropped a massive bomb on his fans in the form of an upcoming tour announcement. In case you haven't heard, we're here to give you all the details about his upcoming show.
Ty Segall is kicking of a Spring 2024 tour. The trek is taking him across various cities in North America, including a long-awaited stop in Los Angeles, California. Ty Segall will make an appearance at The Wiltern on Friday, the 23rd of February, 2024 - just a week after the first date of the tour. The exciting news of the tour came paired with the release of his newest single, "Void." If you want to catch Ty Segall live, you must score your tickets while it's early. Knowing the high demand for tickets at his show, you can expect that these will sell out soon. So, go ahead and click 'GET TICKETS' to purchase yours!
Ty Segall has been in the industry for a long time and has amassed a large number of devoted fans. He's switching things up this year as he just released a brand new song that's a masterpiece at its best. ​​This time around, Ty's serving up a musical adventure that'll keep you hooked from start to finish. The song kicks off with some sweet acoustic guitar vibes that instantly grab your attention. And as the song unfolds, it's like diving into the deep sea, with surprises bubbling up along the way. But here's the twist – Ty keeps us hanging on, saving those classic verse-chorus moments for later. Instead, he takes us on a musical rollercoaster, building up one thrilling climax after another.
Now, let's talk about the music video – it's a visual masterpiece, co-directed by Ty and Denée Segall. It's like a journey through Ty's memories and the breathtaking beauty of nature. But there's a twist: it's also a bit of a sensory overload, filled with illusions, mirages, and spine-tingling challenges. It's a bit like how our own memories can sometimes play tricks on us, with mysterious symbols and dreamlike scenes.
Paired with the release of the song is the announcement of an upcoming Spring 2024 Tour that fans can't wait for. His last full-length album was released in 2022, and there isn't any news on a new one. So, you can expect him to sing tracks off 2022's "Hello, Hi" as well as some of his older hits. The trek is kicking off in February 2024, and it's landing in Los Angeles, California in the same month. If you've been dying to see him live, now is finally the chance to do so!
Catch Ty Segall's upcoming show when he arrives at The Wiltern on Friday, the 23rd of February, 2024. Knowing the artist, it's definitely going to be a show to remember. So, you can't miss it! Call everyone you know and tell them you need to see Ty Segall live because this opportunity doesn't come often. And when you're ready to purchase your tickets, you can go ahead and click 'GET TICKETS' right here!