The Wiltern | Los Angeles, California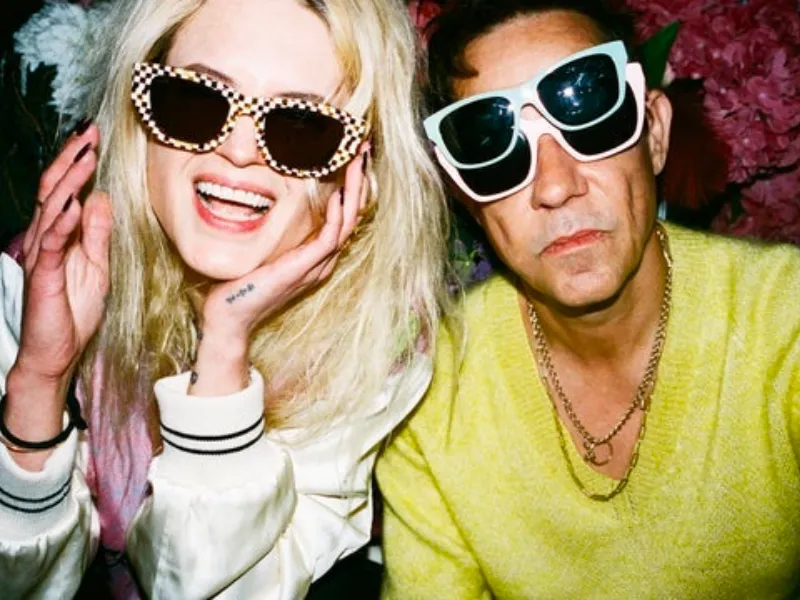 The Kills just dropped two massive bombs. First, their newest song "Wasterpiece." Second, they're headed on the God Games Tour in February of 2024. This tour is in support of their newly released album of the same name and it's taking them across North America. As might fans expected, the band is making a stop in Los Angeles, California. If you're one of the people who have been waiting for this to happen, now is finally your chance!
Catch The Kills live when they perform at The Wiltern on Thursday, the 14th of March, 2024. Mark your calendars because this is a show you would not want to miss! Call all your fellow Kills fans and make plans to attend!
Grab your tickets to see The Kills in Los Angeles today. Purchase your tickets by clicking 'GET TICKETS.' But be quick because they may sell out soon!
The Kills are an English-American rock duo formed by American singer Alison "VV" Mosshart and English guitarist Jamie "Hotel" Hince. At the moment, they have six studio albums, all reaching the UK Albums Chart. Their albums are "Keep On Your Mean Side," "No Wow," "Midnight Boom," "Blood Pressures," "Ash & Ice," and the newly released "God and Games."
As written by Consequence, "Alison Mosshart and Jamie Hince bring a rare sense of cool to a buttoned up golf course in the music video for "Wasterpiece," God Games' fourth single. With crackling percussion and scratchy synths, the track leans heavy into that "darkness is sexy," rock 'n' roll thing: "That high on life shit/ That doing alright shit/ I'm on fire shit/ I don't buy it," the two croon."
In support of their most recent release, they're going on a 30-date trek across North America. Kicking off at the beginning of the year, the pair will commence their tour with an inaugural performance in Santa Ana, California, on February 2. The following day, they'll be rocking the stage in Santa Cruz, California. The tour is set to roll through various states in February, including Oregon, Minnesota, Utah, Illinois, Michigan, New York, and beyond. As they move into the latter part of the schedule in the following month, the duo will continue to bring their music to fans across the country.
The highlight of it all is that they're stopping in Los Angeles, California! It's time for fans to rejoice because The Kills are going to be performing some of the newest tracks off of God and Games. You can expect this to be an absolutely epic night! Circle the date on your calendars for Thursday, the 14th of March, 2024 because The Kills are hitting The Wiltern.
If you don't have tickets to the show yet, we urge you to secure yours right now. The show is in high demand and tickets are selling fast! So, go ahead and click 'GET TICKETS' to reserve your spots at the show. Be quick before it's too late!