The Wiltern | Los Angeles, California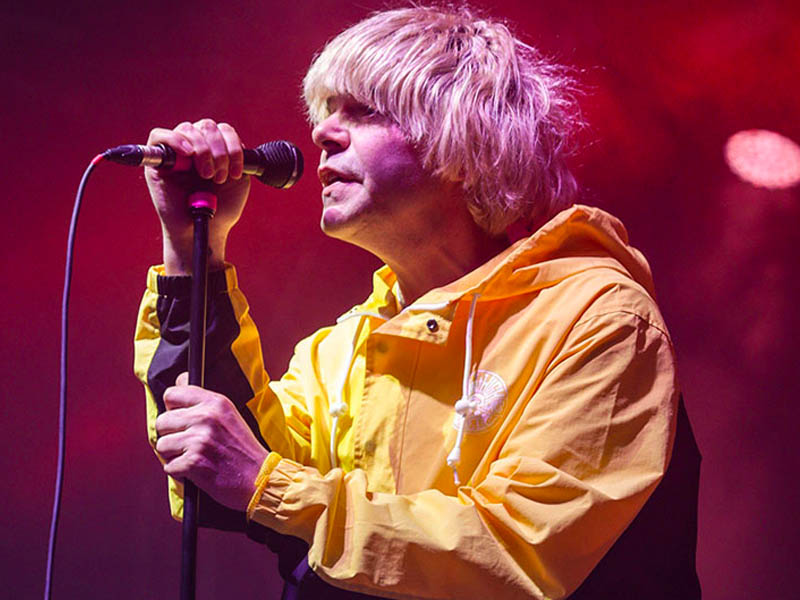 It's the most epic tandem of English rock powerhouses, and it's set to conquer the U.S.! The phenomenal alternative rock sensations The Charlatans and Ride are joining forces this winter to deliver a series of amazing performances! The two bands are scheduled to co-headline on 15 dates across North America, including a coveted stop in Los Angeles, California! If you're a fan of British rock music, this is your opportunity to witness the bands' career-spanning hits! On Friday, 5th January 2024, The Charlatans and Ride are set to deliver their high-energy setlist! Expect a plethora of outstanding tracks as both bands light up the iconic entertainment venue, the Wiltern! If you're a fan of excellent British-style rock music, this is your chance to witness the exemplary of The Charlatans and Ride! Tickets to the show are now up for grabs! Hurry and score yours now through the Get Tickets link!
The Charlatans and Ride are opening year 2024 with a bang! The sensational English bands are scheduled to embark on a North American tour, which kicks off in January. On Friday, 5th January 2024, fans can look forward to excellent rock music by these chart-dominating acts. Expect nothing but amazing hits, high energy, and excellent musicianship as The Charlatans and Ride cover their career-spanning staples.
The Charlatans first made waves during the '90s with their debut album, Some Friendly. The highly acclaimed effort peaked at number 1 on the U.K. chart and spawned several chart-performing hits, such as "The Only One I Know," "Then," White Shirt," and many more. The album also entered the U.S. Billboard 200 and charted in several other countries. After their phenomenal debut, the band followed up with their sophomore effort, Between 10th and 11th. Throughout the '90s, The Charlatans made a significant impact on the British rock scene and slowly and surely gained a massive, loyal following in the U.S. In 1995 and 1997, their self-titled fourth album and fifth album, titled Tellin Stories, topped the U.K. chart. Fans can anticipate The Charlatans to deliver a plethora of incredible hits ranging from their debut album to their latest effort, Different Days, which was released in 2017. For over three decades, the band has remained an influential force in alternative rock music, and they will continue to inspire, create, and entertain music fans all over the world.
Oxford-born quartet Ride also dropped their debut album in 1990. The band's first album, titled Nowhere, made waves on the U.K. chart, peaking at number 11. The album later earned silver certification in their home country after achieving an impressive amount of sales. Two years later, they followed their exemplary debut with an outstanding sophomore album, Going Black Again. The album peaked at number 5 on the U.K. chart and is one of the quartet's highest-charting efforts to date.
In 2024, fans can anticipate a number of phenomenal hits from Ride's six-album catalog. The band dropped their latest album, This is Not A Safe Place, in 2019, and they're highly likely to feature several tracks from their album for this 2024 setlist.
Hurry and score tickets now to see The Charlatans and Ride as they light up the Wiltern on Friday, 5th January 2024! Tickets are now up for grabs through the Get Tickets link!