The Wiltern | Los Angeles, California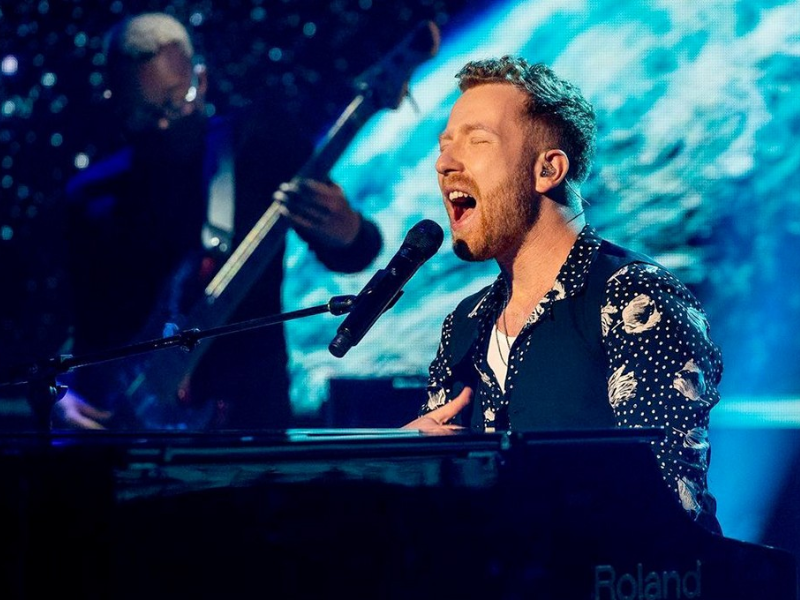 LIVE at The Wiltern, JP Saxe brings his Grey Area tour on Tuesday, February 6th, for a sensational night of emotive music! After opening for acoustic legend John Mayer, the multi-instrumentalist sets out to promote his latest album, featuring all-new tracks like "Anywhere" and "Old Times Sake." The WORLDWIDE tour will launch in Canada before heading straight to the US and Europe, with forty-eight dates announced so far. Hosting the second show in February, The Wiltern vows a once-in-a-lifetime experience for fans with its cutting-edge facilities surrounded by stunningly colorful interiors. JP Saxe is establishing his place as one of acoustic pop's most promising musical storytellers! Gifted with a heart-wrenchingly beautiful falsetto, the Grammy-nominated artist is most famous for his multi-platinum single "If the World Was Ending" feat. Julia Michaels. He has also amassed millions of streams across online platforms, notably from viral songs "A Little Bit Yours" and "Hey Stupid, I Love You." Buy your tickets now!
Watch out, world! JP Saxe is going global, so catch him quick while he's riding past your side of the continent at The Wiltern in Los Angeles, California, for his February 6 LIVE concert. In support of his UPCOMING ALBUM, the GRAMMY-nominated musician will kick off his international tour this January, headlining 48 dates spanning Europe and North America.
A Grey Area will be released on September 22, featuring thirteen original songs from the joint musical effort by Saxe with Camilo, Tiny Habits, Lizzy McAlpine, and seven-time GRAMMY winner John Mayer. See below for the complete track listing:
Old Times Sake
I Don't Miss You
Anywhere
Caught Up On You
Everything Ends
Someone Else's Home
Fear & Intuition
Who You Thought I'd Be
Moderación
All My Shit Is In My Car
The Good Parts
When You Think Of Me
If Love Ends
JP Saxe (Jonathan Percy Starker Saxe) is the latest addition to pop music's collective of emotional storytellers. Dangerous Levels of Introspection. The singer's freshman album PERFECTLY describes his widely recognized style of song. Layered with rolling drums and jazzy piano melodies, his string-driven tunes such as "A Little Bit Yours" and "Sing Myself to Sleep" embark on melancholic tales of heartbreak, grief, and longing.
"JP Saxe is a sensitive soul, and that is the key to his rising following… [His] vocals burn and seethe as if he was branding his emotions into his lyrics. With such a rich vocality, he does not have to do much to make you feel, but presence and personality go a long way in a world filled with talent. "
Music runs in the family! JP Saxe is the grandson of Grammy Award winner János Starker, a cellist widely regarded as one of history's best. Not too shabby himself, our featured artist has quite a few multi-platinum hits under his belt and BILLIONS of accumulated streams across platforms. He's also best known for his collaborative single "If the World Was Ending" feat. Julia Michaels. A Billboard-breaking hit, the song was nominated for "Song of the Year" at the 63rd Grammy Awards.
As for our venue, The Wiltern can be found adjoined to the Pellissier Building in downtown LA. One of the United States' finest feats of Art Deco architecture, the indoor theater can serve over 1,800 patrons at once. It also offers an incredibly stylish stage for visiting performers alongside state-of-the-art lighting, acoustics, and other concert utilities.
JP Saxe is making his way to you on Tuesday, February 6, 2024, at The Wiltern to promote his long-awaited sophomore album, A Grey Area. Grab your tickets ASAP to see him LIVE!