The Wiltern | Los Angeles, California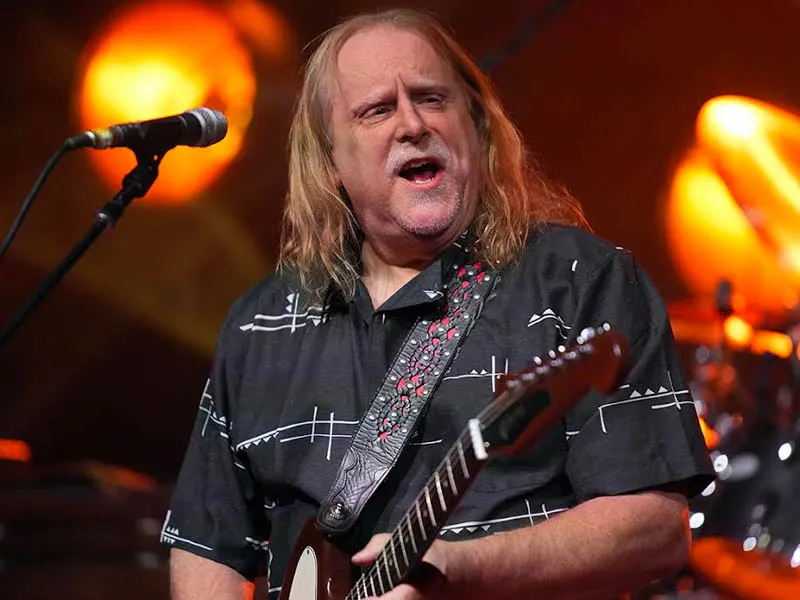 Jam band fanatics in Los Angeles can look forward to an excellent season because rock powerhouse Gov't Mule is making their way into town this February! Catch the illustrious singer-guitarist Warren Hayes, along with the rest of the critically acclaimed quartet who's known for their impressive live sets! On Thursday, February 15th, 2024, fans can look forward to remarkable rock staples as Gov't Mule delivers their exhilarating set! The show, which takes over the iconic entertainment destination the Wiltern, is guaranteed to provide attendees with an incredible soundscape packed with extended jams, outstanding guitar solos, and overall just great musicianship and entertainment! The coveted show at the Wiltern is part of Gov't Mule's three-decade anniversary outing, titled 30 Years Strong! For this tour, fans can expect high-power performances filled with songs from their vast discography, including Gov't Mule's latest album, Peace…. Like a River! If you're keen on catching one of the most highly-rated jam rock bands in the circuit, you better hurry and score your tickets now!
This 2024, Gov't Mule celebrates its 30th year in the music industry with a massive outing titled 30 Years Strong. What initially began as a side project became one of the most critically acclaimed and well-known performers in the jam rock industry. The band has gone through a lot of challenges over the years, including almost breaking up after the untimely passing of Woody. But the legacy lives on, and Haynes has done exemplary work keeping the music alive with their outstanding studio and live efforts. Fans can look forward to a myriad of iconic hits from the band as they deliver their 2024 setlist with their powerful stage presence, excellent musical prowess, and remarkable energy. A Gov't Mule live set never fails to disappoint, and if you're keen on seeing this ultra-talented quarter on stage, this is your chance to celebrate their 30th anniversary with the at the Wiltern in Los Angeles! This show is bound to be jam-packed, so you better get a move on those tickets before missing out!
In 1994, former Allman brothers members Warren Hayes and Allen Woody formed a new project that would eventually become one of the most long-standing jam rock bands in the industry. Gov't Mule was originally a project that would provide Hayes and Woody an outlet for their love of 1960s rock music. Eventually, the side project became their main gig, and the duo has turned Gov't Mule into one of the most influential live rock bands in the circuit.
The band released their self-titled debut album in 1995, followed by a highly acclaimed live album that charted into Billboard's Independent Albums category. After the passing of Woddy, Haynes continued the band's legacy and dropped their notable 2001 album, The Deep End, Volume 1. The album, which was their first-ever entry into the Billboard 200, spawned the Grammy-nominated instrumental track "Sco-Mule." Over the years, the band has released several notable studio and live albums, many of which performed impressively on the charts. In 2014, Gov't Mule released Shout!, their highest charting effort on the Billboard, peaking at number 32.
Secure your tickets now to see Gov't Mule conquer the Wilter on Thursday, 15th February 2024!