The Wiltern | Los Angeles, California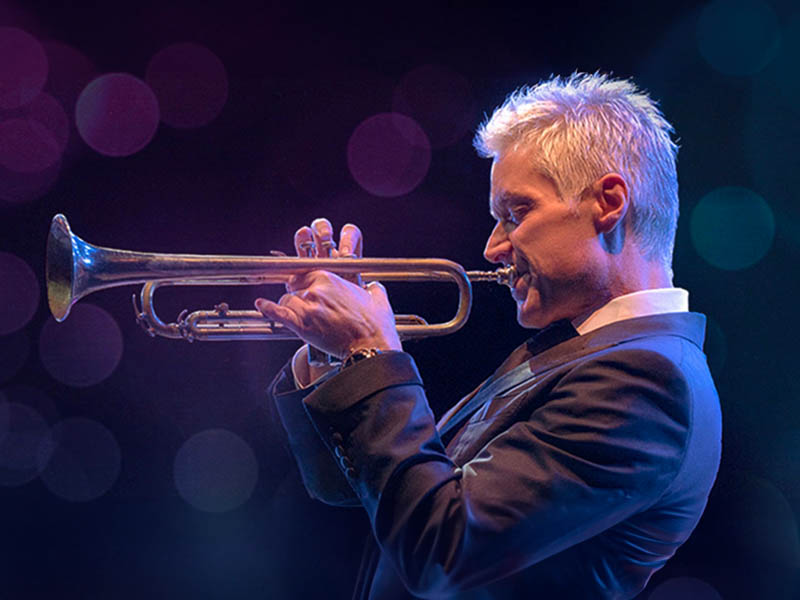 The highly versatile artist has been a staple among jazz and pop fans across the world since his emergence, and his live performances have been deemed by both fans and critics as an experience of a lifetime! Are you excited? Because we definitely are! This spring, jazz fans can revel in the amazing tunes of the prolific chart-topping trumpeter Chris Botti! The sensational artist is slated to deliver a rare one-night appearance in Los Angeles! Well, this spring, you can have the ultimate jazz experience by checking out Chris Botti's coveted live concert at the Wiltern! On Thursday, 11th April 2024, watch out for his incredible hits, such as "La Belle dame Sans Regrets," "Old Folks," "Are You Lonesome Tonight?" and many more! If you're up for some incredible instrumental soundscape, this is your opportunity to see the Grammy Award-winning trumpeting powerhouse, Chris Botti! Watch him light up the Wiltern by securing your tickets now through the Get Tickets link!
Chris Botti is the epitome of elegance in music. His performance has been described by fans as gracious and incredibly enjoyable. His immense talents have wowed fans across the world and continue to surprise attendees with well-thought-out variations and transitions. It's a fantastic live music spectacle that one must experience at least once in their life. Moreover, Botti has curated a highly specialized backup band who all possess equally great talents. The band's performance just brings out the best of Botti's melodies, and it's the type of thrilling soundscape that can heal the soul and fill your heart!
It's not an exaggeration when we say that Botti's live performances can uplift any downtrodden spectator. His music is absolutely brilliant, and his stage performance has been called a class act a thousand times over. If you're looking for a wonderful evening with friends or your partner, Chris Botti's show is definitely the way to go. It's a night you will not forget and will talk about for years to come. As Chris Botti takes over the Wiltern on Thursday, 11th April 2024, attendees should expect a fully packed venue. The Grammy Award-winning trumpeter has been known to sell out his shows months in advance. That is why his 2024 winter shows include multiple night residencies in select cities. For his stop in Los Angeles, Botti is set to deliver a one-night performance, but who knows, this show might just sell out! Lucky for you, we've got some tickets here, and it's your chance to catch Botti performing on this rare live concert.
Emerging in the mid-'90s, Botti came out with his debut album, First Wish. By 2001, Botti made his phenomenal breakthrough with his fourth album, Night Sessions. Serving as his major label debut, the album peaked at number 4 on Billboard's Jazz chart. Since then, he has consistently performed well on the chart with his subsequent releases. In 2004, his seventh album, When I Fall In Love, broke into the Billboard 200 chart and topped the Jazz chart - making it his first number 1 album and first effort to break into the mainstream chart. Since then, he has consistently topped the Jazz charts with his later releases. Chris Bott's fantastic music career has resulted in several accolades, including four Grammy nominations and one Grammy win for Best Pop Instrumental Album.
Catch the amazing Chris Botti this spring by securing tickets to his show at the Wiltern on Thursday, 11th April 2024! Tickets can now be purchased through the Get Tickets link!