The Wiltern | Los Angeles, California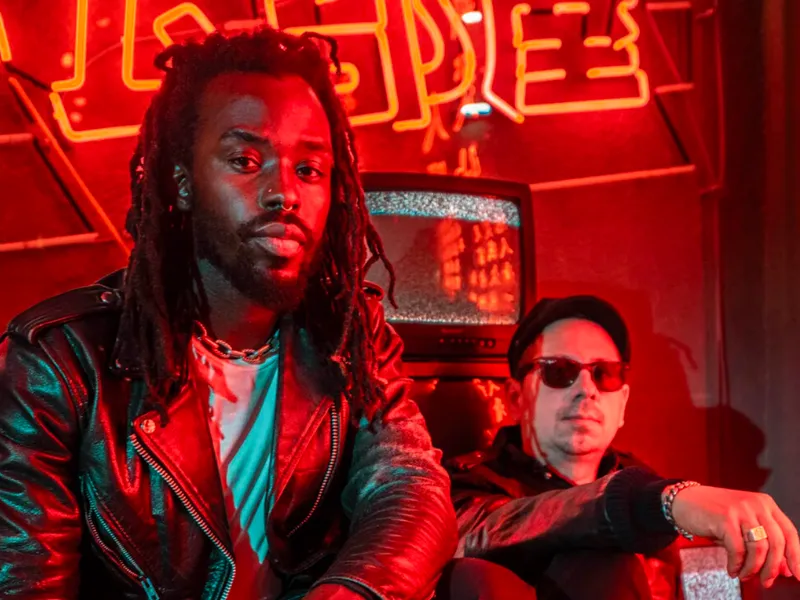 The Austin band Black Pumas have outlined a series of tour dates for North America and Europe. The first half of 2024 is filled with dates in various cities in the US & Europe before heading back to the US. Before they leave the country, they're making a stop in Los Angeles, California though! If you're a fan in the area, get ready for this!
Black Pumas will take the stage at The Wiltern on Friday, the 9th of February, 2024. This show is going to be epic as they're going to be playing some of their newest tracks, including the Grammy Award nominated 'More Than a Love Song.' So, mark your calendars because you're coming to the show!
Grab your tickets to see Black Pumas in Los Angeles today. Tickets are on sale right here. If you want to get your hands on them, click 'GET TICKETS' as fast as you can because they're almost sold out!
Black Pumas, burst onto the scene with their debut album, "Black Pumas," in 2019. The duo's dynamic talent quickly earned them attention. The were awarded with the title of Best New Band at the 2019 Austin Music Awards after a stellar performance at South by Southwest. They also scored a nomination for Best New Artist at the Grammy Awards in the same year. But the accolades didn't stop there. Black Pumas continued to captivate audiences, selling out multiple tours across North America and Europe. Back home in Austin, they etched their name in history by selling out four consecutive shows at Stubbs.
Fast forward to November 24, 2020, and the Black Pumas found themselves in the Grammy spotlight once again. Their soul-stirring track "Colors" earned nominations for Record of the Year and Best American Roots Performance, while their self-titled album secured a nomination for Album of the Year at the 63rd Annual Grammy Awards.
This year, the brand dropped their album 'Chronicles of a Diamond' and it includes the song 'More Than A Love Song.' As you can expect, it earned them another Grammy Award nomination! This time, they're nominated for Best Rock Performance.
About their newest album, frontman Eric Burton said: "We were under pressure this time," he told NME. "Being that it's the dreaded sophomore album it was really heavy, I'm not gonna lie. It was also a fun process and very cathartic as well. We were very fortunate for the fact that when Black Pumas first started, Adrian had made a lot of the music beforehand. I also had the opportunity to share some of my own music with Adrian for the first project. This round, I had a lot more to do with the creation of the music outside of lyrics and melody."
In celebration of their newest album, the duo's going to hit stages across North America and Europe in 2024. Of course, they didn't forget a stop in Los Angeles! If you're a fan in the area, you can catch Black Pumas live at The Wiltern on Friday, the 9th of February, 2024. Get your tickets here!