The Wiltern | Los Angeles, California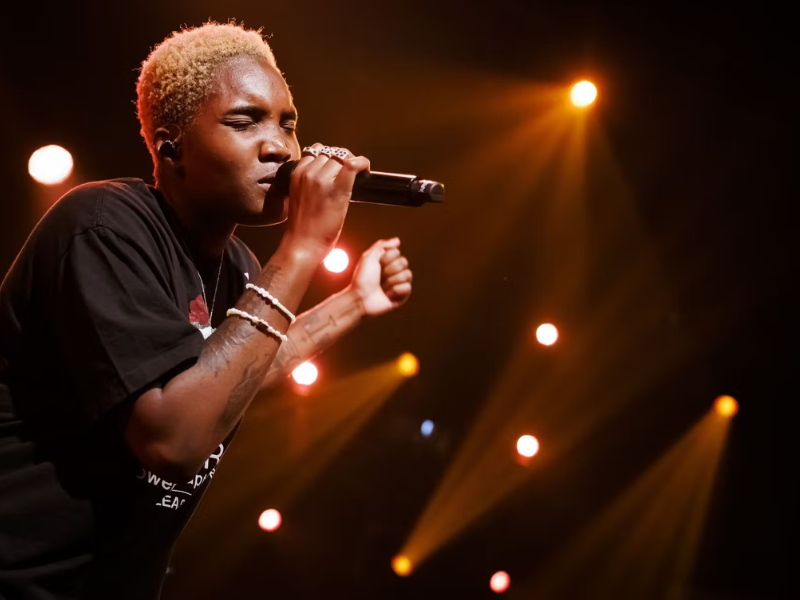 Following a successful soldout run in Asia, the London-born singer Arlo Parks is ready to take on North America once again! She just announced a handful of new dates for 2024 in support of her LP "My Soft Machine." If you know Parks, then you know her songs are often poetic and make you feel cathartic. Prepare for a unique experience with her best songs when she comes to your city! The tour is taking her to 18 cities, including Los Angeles, California! Catch her live when Arlo Parks takes the stage at The Wiltern on Saturday, the 2nd of March, 2024. It's going to be one of the best shows from Arlo Parks, and you can't miss her before she blows up! Tickets to Arlo Parks in Los Angeles are on sale right now. This is your chance to catch her live! Be sure to click 'GET TICKETS' as fast as you can before the show sells out.
"I'm heading back to North America for some headline shows!!!" Arlo Parks announced on her Instagram page. What makes this announcement even more exciting is that Chloe George is opening for her on all shows! These two artists combined is surely going to give you one of the best experiences that the industry has to offer today. All the details of the upcoming show are right here, stay tuned!
Arlo Parks just unveiled her sophomore album earlier this year, and it was just as breathtaking as the first one (maybe even more!). Her Mercury Prize-winning debut album definitely made a name for her, and this second one proves that the London-bred artist is here to dominate the world. With two Grammy nominations and endless support from big names like Harry Styles and Billie Eilish, Arlo Parks is just getting started.
The album titled "My Soft Machine" was a success and was praised by both critics and fans. Pitchfork wrote a review on it saying, " The writing, if not the music, is all the better for a more myopic focus, less concerned with the trials of her generation (though still there, on "Purple Phase" and "Puppy") than documenting the 22-year-old Londoner's new life in Los Angeles: a freshly minted pop star falling in and out of Escalades with her fellow pop-star girlfriend."
She also just debuted her first poetry book. "Writing poetry, to me, is about profound interiority," Arlo Parks shared in a statement. "It is about wading into the saltwater of your own body, capillaries bursting, eyes brimming, unmoored. This collection is the fruit of that inner probing. It is a tangled mass of everything that has made me angry or giddy or low or impossibly happy to be alive. It has taken me almost twenty-three years to share my poetry beyond a few trusted friends. Poetry was my place, my little clearing in the forest, where I could quietly put everything I was holding. I'm not sure what gave me the courage to open up that space to you but here I am, doing it."
Well, when you catch Arlo Parks live in Los Angeles, you can expect her poetic prowess to show on stage! If you're a fan, you need to come to the show. Secure your tickets right here before it's too late! Tickets are selling fast, be quick!