The Wiltern | Los Angeles, California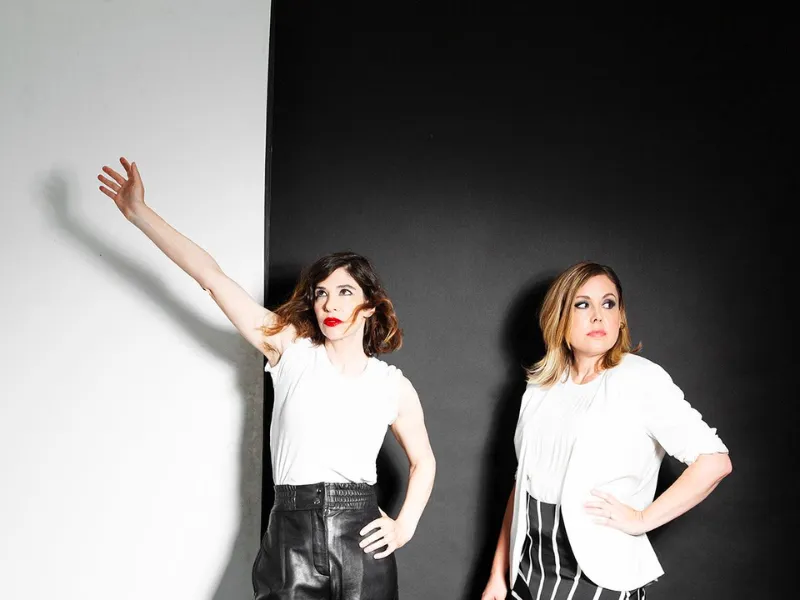 The US-formed indie rockers Sleater-Kinney have shared exciting details on their upcoming album "Little Rope." The album is set to be released in January 2024! In support of their forthcoming 11th album, the duo announced a trek across the United States as well. As you can expect, they're landing in Los Angeles, California! Fans from the area, stay tuned because we have all the exciting details for you.
Sleater-Kinney will perform live at The Wiltern on Thursday, the 28th of March, 2024. It's going to be an absolutely crazy night that you would not want to miss! Expect them to play all their newest and never-before-heard songs. You're sure to have an unforgettable time at this show!
If you have plans on attending Sleater-Kinney's show in Los Angeles, you need to secure your tickets as early as you can. Tickets are on sale right here so grab yours before it's too late! Click 'GET TICKETS' before they sell out!
Sleater-Kinney, a renowned American rock band, was formed in Olympia, Washington, back in 1994. The current lineup showcases the talents of Corin Tucker as the lead vocalist and guitarist, alongside Carrie Brownstein, who contributes with her guitar skills and vocals. This lineup followed the departure of long-standing member Janet Weiss, who contributed vocals, drums, and harmonica. She left the band in 2019. Sleater-Kinney has its roots in the riot grrrl movement and has emerged as a significant presence in the American indie rock scene. Their music and identity are further distinguished by their strong association with feminist and liberal politics.
Just this October, they dropped their latest single "Hell" and it's an absolute banger. It finds the band in bold, assertive rock mode. It's also accompanied by a video directed by Ashley Connor and starring Miranda July. They've also announced their forthcoming 11th studio album "Little Rope" and it has all the fans reeling with excitement.
The album is dubbed as "one of the finest, most delicately layered records" in Corin Tucker and Carrie Brownstein's extensive discography. However, underlying the complex and ambitious musical composition lies an unimaginable tragedy. Last autumn, Brownstein received a devastating call from Italian embassy staff, delivering the heart-wrenching news that her mother and stepfather had tragically lost their lives in a car accident while on vacation.
Although some of "Little Rope" had already been penned by that point, it all became infused with the heavy weight of grief as Brownstein and Tucker took the material to the recording studio. Every vocal harmony and guitar riff in the album serves as a journey through loss — not only the initial sharp pain but also the lasting transformation it leaves on us and our future relationships.
Little Rope tracklist:
01. 'Hell'
02. 'Needlessly Wild'
03. 'Say It Like You Mean It'
04. 'Hunt You Down'
05. 'Small Finds'
06. 'Don't Feel Right'
07. 'Six Mistakes'
08. 'Crusader'
09. 'Dress Yourself'
10. 'Untidy Creature'
In support of "Little Rope," Sleater-Kinney also announced a 2024 tour kicking off in February. Don't miss out when they land in Los Angeles because it's going to be an amazing night! Get your tickets today.