The Wiltern | Los Angeles, California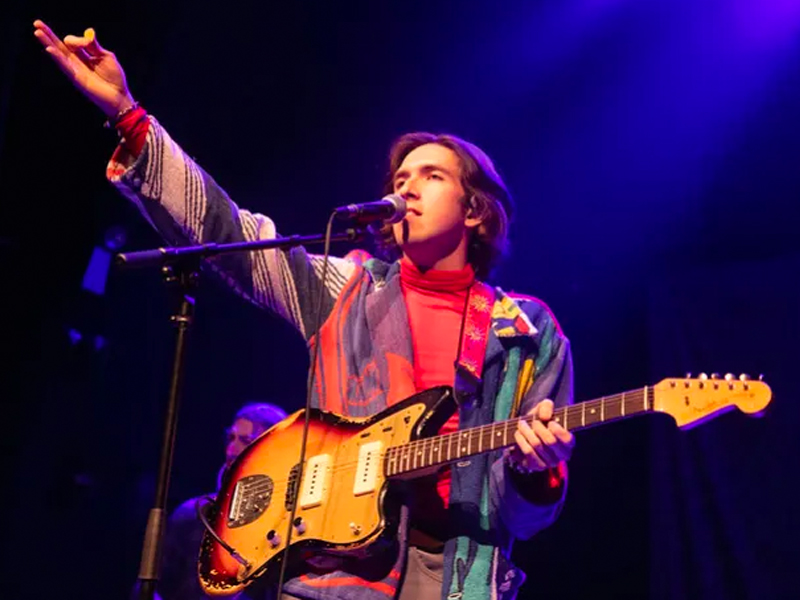 You'll definitely feel like a Line Without a Hook this March 23 if you miss the concert of the fastest-rising indie artist, Ricky Montgomery. The TikTok star will conclude his "The Rick Tour: Another Rick in the Wall" in his hometown in Los Angeles, California. The famous The Wiltern will become a haven of soulful melodies from the alt-pop sensation as he will perform songs from his latest album "Rick," including his most recent hits, "Boy Toy," "Don't Say That," and "Eraser." If you are one of Ricky's 1.7 million followers on TikTok, you might need to click the "Get Tickets" link fast and reserve your tickets as early as today because these tickets will likely sell out soon. Fans will also witness the performance of another rising indie singer-songwriter, Noah Floersch. The Nebraska native hitmaker will light up the crowd before Ricky Montgomery hits the stage. Grab your tickets now!
Ricky Montgomery is a popular singer-songwriter who rose to popularity only recently. His artistry indulges in classical and smooth melodies. The charm of his songs comes from the feeling of being hopelessly in love, vulnerability, and soul. The song that got him on top of the charts during 2020 in the pandemic was "MrLoverman" and "Line Without A Hook." All of these are not hard to miss as these singles have made it to every social media during the lockdown. Fandoms have formed in his wake as this generation resonates with the softness and genuineness of his songs. Most music lovers even say there is a hint of Danny Brown and Radiohead sprinkled over his songs.
Montgomery's music has surpassed 1 billion streams globally, and he already has two platinum records under his belt. Montgomery states that he has an unconventional way of forging his music, which he describes as a slow and imperfect process. 
 
Like most artists, Ricky started from humble beginnings. He was born in Los Angeles in April of 1993. He had already established a musical prowess and grew up jumping from bands and gigs. The experience led him to develop an ear for many soulful melodies and charming tunes. He was able to create small traction in Vine, the social media streaming video trend, in 2014, posting comical original songs. After finding success with Vine, Montgomery released his first EP, "Caught on the Moon." Soon after, he dropped out of college and returned to Los Angeles to pursue a musical career. There, he released his first studio album, "Montgomery Ricky" in 2016. Although it did not leave much of an impression and almost made Montgomery quit music, fans of Banana Fish catapulted his career with his single "Mr Loverman" accompanying the anime's edits. Montgomery's fame only grew as he engaged with fans on TikTok. Silly videos of Montgomery reacting to fan videos garnered hundreds of thousands, sometimes millions, of views.
 
Ricky Montgomery has announced his biggest North American headline tour yet, kicking off in 2024. Expect a night of soundscape filled with great and deceptively cheerful tunes as he brings his artistry to Los Angeles, California. The award-winning Ricky Montgomery will be at the Wiltern on March 23 to greet your year with a splendid array of songs. Get your tickets now!