The Wiltern | Los Angeles, California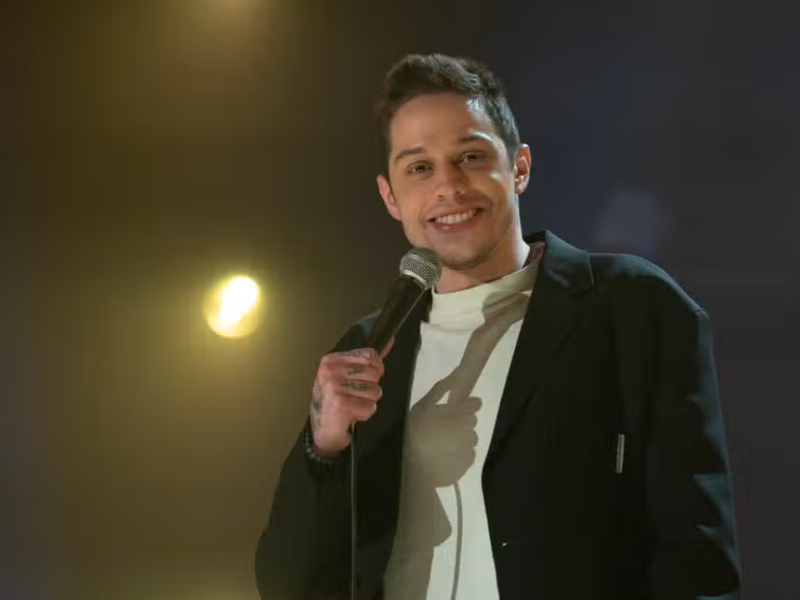 Pete Davidson is bringing his stand up routine to town this fall! The actor and comedian is excited to meet all his fans in the area, so you better not miss out on this special show. It's not often that Pete Davidson makes a live appearance - grab the chance now! People from Los Angeles, California, stay tuned for more details about the upcoming show.
He's bringing "Pete Davidson and Friends" to The Wiltern on Saturday, the 30th of September, 2023. If you want to be one of the fortunate people who's going to see him live, grab your tickets as fas as you can! This is going to be an epic night with plenty of laughter to go around for everyone.
Tickets to Pete Davidson's show at The Wiltern are on sale right now. Click 'GET TICKETS' to secure your tickets to the show. It's going to be wild!
This generation's king of comedy is one of the brightest stars in the industry right now. Pete Davidson is making waves on the internet right now - primarily due to his comedic skits which resonate with Gen Zs and Millenials. The actor and comedian first drew attention to himself for starring on NBC's Saturday Night Live from 2014-2022. His career flourished since then, starring in movies and even his own shows.
His first one-hour standup comedy special for Comedy Central was shot in 2016. And in that same year, he was names as one of Forbes' 30 under 30. Projects keep coming in and out, and more recently, he released Bupkis a Peacock comedy based on his own life!
"I get really f-----g mad at things I can't control," Davidson said in one episode. "People online are, like, Pete's a cokehead, Pete's on coke, because I move my jaw a lot when I get nervous. And I wasn't even on coke. ... Like, if you came up to me [and said] 'Yo, do you do coke?' I'd be, like, 'No.' But, like, if someone said 'Do you want to do a bump?' I'd be, like, 'Yeah.' "
People are always quick to assume about what Pete Davidson has going on in his life but one thing's for sure: he really knows how to crack a joke! He always finds a way to tickle his audience's funny bone and is able to create narratives that are both relatable and relevant.
Pete Davidson just announced a short tour - and you should definitely come see. It's going to be an absolutely wild ride when he lands in Los Angeles, California! He has a brand new standup routing you wouldn't want to miss. Whether you're a long-time fan of Pete Davidson, or just someone who's looking to have a laugh, this show is perfect for you!
He's going live at The Wiltern on Saturday, the 30th of September, 2023 - just a few short weeks ahead! So, if you want to catch him live, you better secure your tickets as fast as you can. Only a limited spots are available and you wouldn't want to miss this!