The Wiltern | Los Angeles, California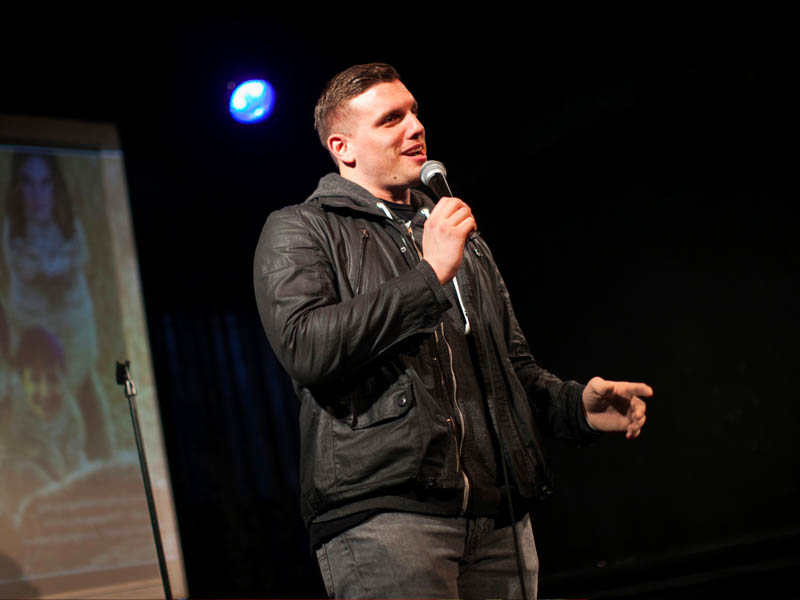 Sensational funnyman Chris Distefano is opening the year 2024 with a bang! If you're keen on starting your year with plenty of laughs, this is the one you've been waiting for! The critically acclaimed stand-up comic just announced a string of shows for the first quarter of the year, and he's set to conquer select cities! Dropping by Los Angeles this winter, Distefano is set to deliver an all-new material! Get ready to chuckle and lose your breath from too much laughter as Distefano lights up the Wiltern on Saturday, 13th January 2024! The unprecedented comedian is known for his witty observations and incredible knack for relatable humor! Many of his bits also include hilarious anecdotes about anything and everything under the sun! He is, after all, an accomplished podcaster as well! So hurry and secure tickets to this once-in-a-lifetime laugh riot in Los Angeles! Tickets to see Chris Distefano at the Wiltern are now available through the Get Tickets link!
He starred on MTV and MTV2's Guy Code and Girl Code. He also released a sensational Comedy Central special titled Size 38 Waist. In 2022, his second comedy special, Speshy Weshy, was released through Netflix. On top of that, Distefano also co-hosts Hey Babe! with Impractical Jokers star Sal Vulcano. But wait, there's more: Distefano also hosts his own podcast, Chrissy Chaos. He's quite known for his fantastic knack for humor and witty remarks, thereby amassing hundreds of thousands of listeners online.
Distefano made his mark as a stand-up comedian in 2011 when he began circling the comedy circuit in New York. He became a regular in famous comedy clubs, such as Gotham, Comedy Cellar, Broadway, and the Laugh Lounge. The following year, Distefano scored a role in MTV's Guy Code and joined the cast of Girl Code the following year. Soon enough, Distefano was appearing on Late Night with David Letterman and became a frequent guest in Opie with Jim Norton. In 2014, Distefano scored a feature in Comedy Central's The Half Hour. Over the years, Distefano has scored numerous incredible gigs, such as hosting Netflix's Ultimate Beastmaster and starring in Distfeno, a CBS show based on his own life. In 2022, Distefano sold out New York City's Beacon Theatre and sold out two more New York City shows a few weeks later. He regularly tours North America, in addition to doing comedy specials, hosting podcasts, and more.
This 2024, Distefano will perform a few more extended shows for his Right Intention Wrong Move Tour. The highly-anticipated outing has sold out several shows already. Due to public demand, he added several more dates for 2024. From his humble beginnings circling the comedy scene in New York to major tours across the world. Distefano is on a winning streak, and fans cannot wait for more. During an interview, Distefano looks back and explains how comedy has changed his life. "I think my comedy comes from, it would be like my defense mechanism when I was like sad or like having like an emotional outburst, instead of like yelling or doing drugs or something like that, I would just try to make people laugh."
Hurry and secure tickets to see Chris Distefano light up the Wiltern on Saturday, 13th January 2024! Tickets are now up for grabs through the Get Tickets link!