The Wiltern | Los Angeles, California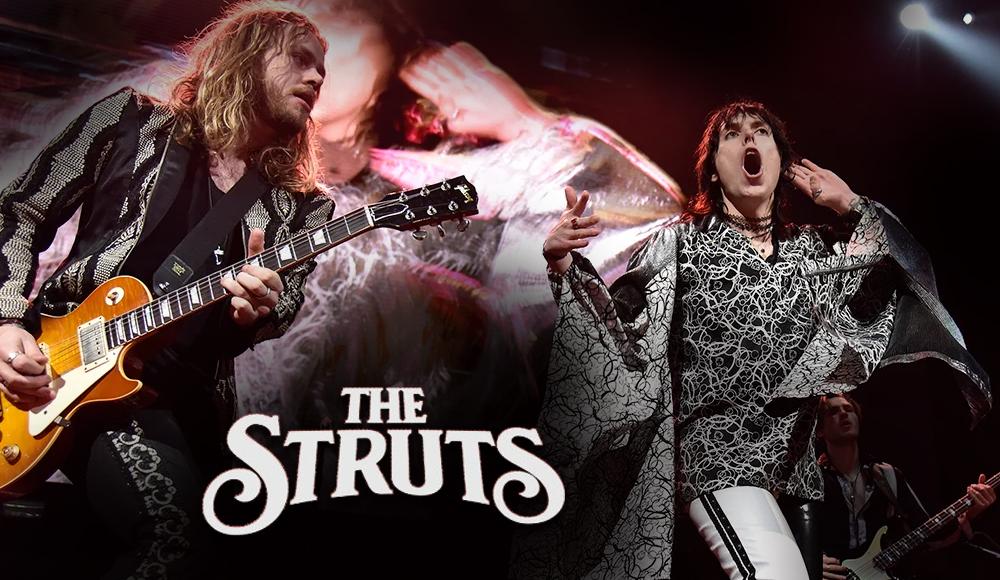 As the holidays come rushing in, The Struts is turning the heat up! Dropping their newest visual for "Too Good at Raising Hell", the British rock band just announced its newest set of shows on the west coast. This includes a rockin' stop at The Wiltern on December 10. Sharing its signature swag in an anthemic summer track, frontman Luke Spiller contemplates hard parties and living the rock n' roll life. Boasting its striking guitars and captivating chorus, it's definitely a devilish track for the weekend. With three studio records and 2 EPs up their sleeves, The Struts dropped a slew of fan-favorite hard hits such as "Strange Days" with Robbie Williams, "21st Century Dandy", "One Night Only", "Body Talks" with Kesha, and "Fallin' With Me". Set on raising hell, make sure to catch their year-ender set of shows, including this stop at The Wiltern by booking your tickets now!
Get ready to rock it all out! As we inch closer to the holidays, The Struts has what it takes to raise some hell! Dropping their brand-new single and visual for "Too Good at Raising Hell", the band also announced a string of shows leading to a rockin' year-ender. This time around, they're heading to the west coast!
"We are so excited to release our devilishly cheeky video for our latest single, along with some amazing news," Spiller shared. "We're hitting the US West Coast, finally, after such a long time, and we can't wait to see you soon!"
Breaking out into the scene for its hard-hitting single "Could Have Been Me", the band performed sold-out tours across the U.S., marking rock domination in 2014. Making rounds in streaming platforms and performing their new anthems on live TV, The Struts quickly became a staple favorite for some rock n' roll masterpieces.
Following the release of their 2014 debut album "Everybody Wants", they've raised hell, and aren't stopping anytime soon. Amassing acclaim for their electric and larger-than-life shows, a Struts performance is definitely a must-see in our books!
"By the time Spiller reaches Could Have Been Me, an arena-sized anthem about the quest for fame and seizing every chance, the cheering is louder than the band," The Guardian's Dave Simpson shares in his review of a Struts show in 2019. "...they are a fantastic live act, and they will rock you."
So, better channel your rock energy these holidays as The Struts performs live at The Wiltern on December 10th. Having collaborated with some of the industry's biggest names including Robbie Williams, Kesha, Tom Morello, Def Leppard, and many more, these guys definitely know how to rock!
With a new track dominating the airwaves, the band is definitely channeling this energy in their live shows. "Too Good at Raising Hell,' is a song that was written about the disenchantment I felt after having a little too much fun," Spiller explains. "However, it still captures the essence of living an excessive life and all of the glorious moments that come along with it."
With a new single out and about, can fans expect a follow-up to 2020's "Strange Days"? "It's the perfect song to get the party started, and it's a brilliant introduction of what's to come," he continued. "The track is still a lot of what The Struts are known for, but it's a new sound everyone's been waiting to hear from us."
We're pretty sure you can't wait for their newest anthems coming right up! So, make sure to save your spots at The Strut's hellish year-ender at The Wiltern by booking your tickets now!