The Wiltern | Los Angeles, California
EVENT CANCELLED. Please contact your ticket point of purchase to claim a refund on your tickets.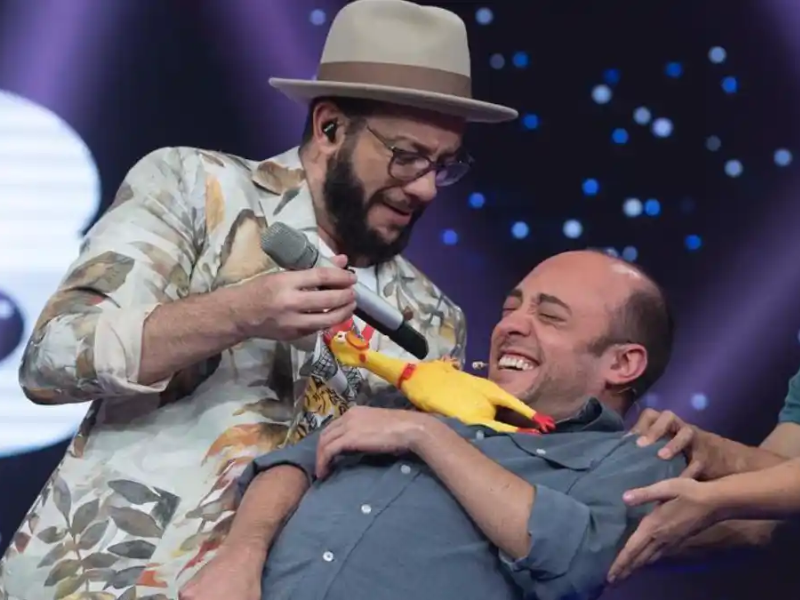 The world's number one dysfunctional family is ready to face anyone in their way! Go head-to-head against the Me Caigo de Risa bunch at the Wiltern on Saturday, January 20th. Fresh from their initial Mexican tour, this live show is on the way to the US for the first time ever to bring an 18-date trek that kicks off in the spring of next year! You may be familiar with the whacky family show as it was originally broadcast on the Channel 5 TV Network. This time, Faisy, Ricardo Fastlicht, Mariana Echeverría, Mariazel, Yurem, and Ricardo Margaleffare are coming straight after you in the craziest live production of the season. The Wiltern is always on point when it comes to providing the best-sounding stages and most pleasing architectural styles in the area of Los Angeles. Start your training as early as now and get a head start - but don't forget to snag those tickets to secure your entry!
For the first time ever, shenanigans and challenges are about to kick off as Gou Producciones presents Me Caigo de Risa at The Wiltern on Saturday, January 20th!
The show's ninth season ended last summer but the games just keep on going in their upcoming 18-date tour that will travel across major cities in the U.S. With its recently concluded Mexico tour, the Me Caigo de Risa crew will officially begin their trek in Texas before taking over California, Florida, Utah, Illinois, and New York next year. Following this, the series of shows will end at The Howard Theatre in February.
Airing for more than a decade now on the Channel 5 network, Me Caigo de Risa is one of Mexican free TV's most critically acclaimed entertainment programs that is based on the French game show "Vendredi tout est permis avec Arthur". The show is directed by Mauricio Castillo with producers including Yahir Vega, Eduardo Suarez, and Virginia Ramirez under the Televisa media company.
We can't wait for you to meet the popular and funny members of the dysfunctional family the world has loved for years! Those who have confirmed their attendance at the event are Faisy, Mariana Echeverría, Ricardo Fastlicht, Yurem, Mariazel, and Ricardo Margaleff. Catch them as they face lucky participants in selected contests from their collection of over ninety unique goofy games! Some of these may include jeopardy-style trivia tournaments, spontaneous dance improvs, guessing games, 1-on-1 reflex tests, and more!
"This show is freaking funny whether you speak Spanish or not; indeed, it's good for helping you learn Spanish. A good-looking and energetic cast, fast-moving improv party games, and skits done at a 23-degree angle. What more do you want out of TV?"
The Wiltern Complex is one of the top-performing arenas in all of California, making it a fitting destination to host the series of parlor games and iconic contests that this family is best known for! The date is already set - are you willing to take up their challenge? Start reserving your tickets now for Me Caigo de Risa at The Wiltern this coming January 20th!