The Wiltern | Los Angeles, California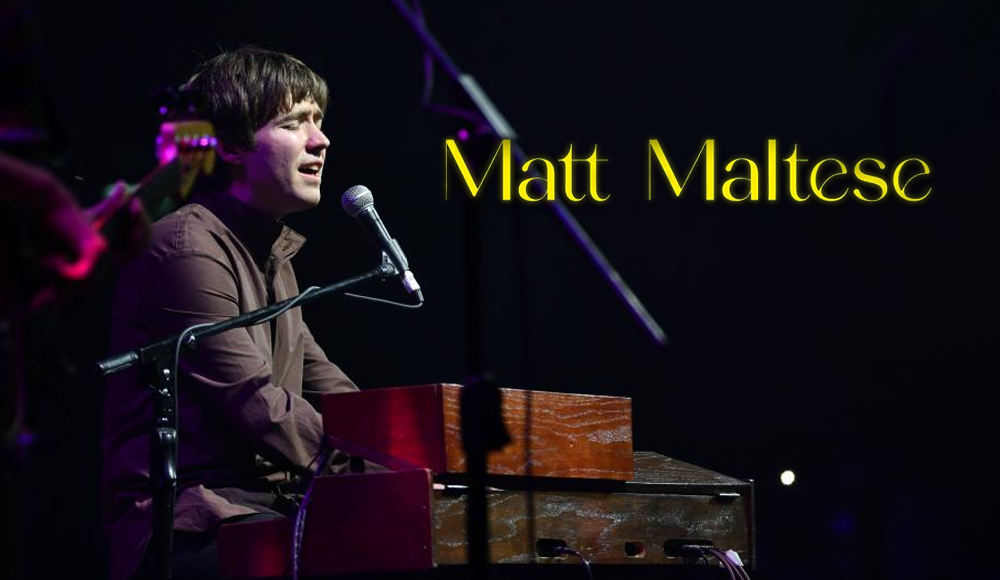 Matt Maltese is heading to the city, taking listeners on a wild ride. With his new LP hitting the airwaves, Matt's recent hits, "Museum," "Florence," and its leading title, have won the hearts of listeners around the globe. This time around, the TikTok-famous singer-songwriter is bringing his captivating melodies to your doorstep in the coming year. Marking a show at The Wiltern on April 6, it's bound to be an incredible night. Gaining popularity with his early single "As The World Caves In" finding itself at the forefront of TikToks and Instagram Reels, his fusion of pop and indie rock became a hit. Known for his optimistic vibes and alluring stories, he explores life's twists and turns with a depth like no other. Here is an artist to watch out for, with new musical lands waiting to be explored. Don't miss out on his live performance of your favourite songs by securing your tickets now.
Based in London, the man embarked on a journey of driving around, leaving a trek of lyrical tales that explore his vibrant world, exploring life's ins and outs. Described as "one of Britain's most prolific young songwriters" by NME, his new album "Driving Just To Drive" accelerated his sound and career to new heights. The record features his new singles "Museum", "Florence", and its title track "Driving Just To Drive". Taking everyone on a wild sonic ride, he's flying over to the US, bringing his "Touring Just To Tour" 2024 trek to The Wiltern on April 6th.
With over half a billion streams across all platforms, Matt Maltese's audience quickly grew and multiplied following the viral return of his 2017 single "As The World Caves In". Catching the ears of listeners across the world, having his song released ages ago came as a surprise for the young lad. "I suppose social media, especially TikTok, opened up this very strange world where songs that weren't necessarily getting lots of money with people behind them could suddenly become popular," he shared with BusinessMirror PH.
The new album finds Matt in his best self, optimistically reflecting on life's winding roads. Embracing new sounds and staying true to his deeply personal lyrical takes, the singer drives the album with bittersweet melodies and authentic emotion. In several conversations, Matt shared how he's always been meticulous with what he writes, always thinking about the way he lived. This time around, he's letting it all go, and welcomes new experiences and sonic atmospheres with open arms.
"As time goes on, there's no time anymore for self-deprecation," he shared. "I think the way I lived my life before 2021 was all thinking. I now try to think less, and be less precious with what I write."
He also had little help in producing his album's new adventures, working with Josh Scarbow. "I'm bad at letting go to make someone else help me, but I've got better," Matt explained. "Sharing those moments in real life with another person is just really nice. Josh hadn't made an album before which I loved, and also working with someone my age ended up being really important."
It's essential to note that the album largely reflects Matt's actual journey, the process it took to create his new masterpieces. Drawing back to experiences while letting go of control, this also translates into his new lush and vibrant sounds, perfectly weaving into sonic perfection. Inspired by lighthearted people with serious goals in life, Matt remains driven to race against life being both carefree and serious about his goals.
"My inspirations vary. I'm very inspired by people who have a light but serious attitude toward their life and work. I think that it's always people that I'm inspired by as well as the music they make," he shared in an interview.
As the man takes his "Touring Just To Tour" adventure back to the stage in 2024, make sure to mark your spots at The Wiltern on April 6th by booking your tickets now!