The Wiltern | Los Angeles, California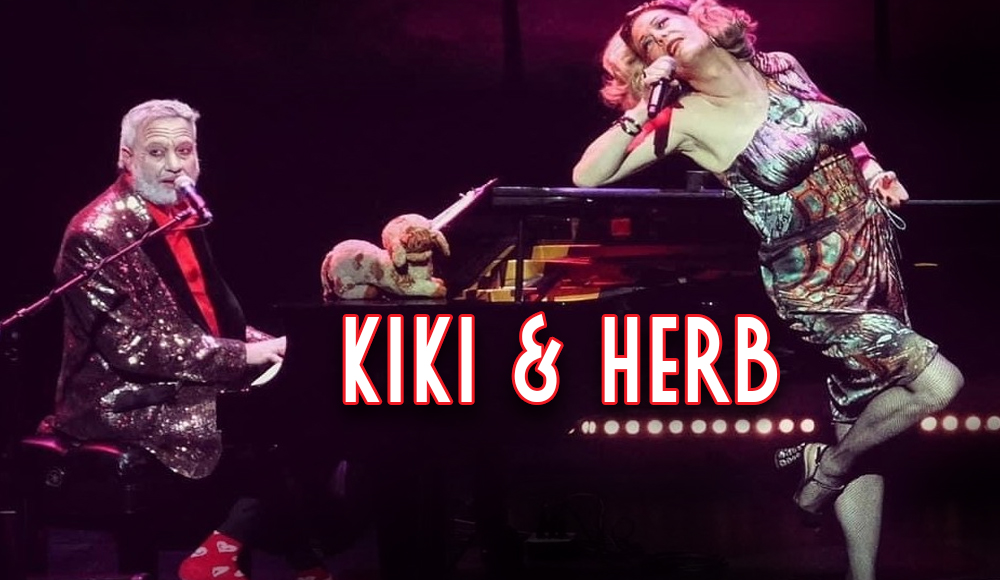 American drag duo Kiki and Herb is coming to town. Tis the season to be jolly, the acclaimed drag cabaret duo is taking their legendary Christmas shows for another spin. This time around, as the Christmas season comes caroling in, the unstoppable duo is launching their newest holiday trek, "O Come Let Us Adore Them", coming to you live at The Wiltern on December 16th. Offering hellishly spectacular celebrations, they're offering a unique kind of salvation through reimagined Christmas carols, laughter, and quirky antics. Offering a safe space for communities to come together and celebrate the true meaning of Christmas, Kiki and Herb's holiday extravaganza is bound to warm up everyone's hearts. As one of the world's most sought-after drag cabaret acts, it's hard to miss their iconic holiday spectaculars. It's definitely a night filled with joy, laughter, and tears. Don't miss out by booking your tickets now!
The duo's drag domination dates back to the early '90s when the Kiki and Herb personas came to life. Quickly becoming NYC favorites, their journey became filled with live revivals that never failed to excite drag fans across generations. Releasing their first Christmas record back in 2001, "Do You Hear What We Hear?," the duo became a staple holiday favorite for their unique holiday cabaret shows.
For over 25 years, their acts have remained iconic masterpieces in the world of drag. In 2007, their Broadway special "Kiki and Herb: Alive on Broadway" received a Tony Award nomination for "Best Special Theatrical Event", proving their astounding and unique talent driven by their unbeatable stage chemistry.
This time around, they're bound to dazzle everyone's holiday spirits. As Kiki previously shared, "Sometimes you have to go through hell to get to heaven". Switching things up by raising some hell, their astounding acts are definitely set to offer salvation through laughs, carols, and quirky holiday antics. It surely is a holiday spectacular the gays couldn't miss.
"Scaring the bejesus out of audiences nationwide", Vanity Fair exclaims; everyone's in for a wild ride with Kiki and Herb. Meanwhile, the New York Times declares their shows as "a hyper-magnified cabaret concert that has the heat and dazzle of great balls of fire." Their holiday extravaganzas have definitely become legendary spectaculars, raved by the gays across the country.
Having staged their massive comeback two years ago, their presence reignited gay hearts, bringing a dazzling Christmas back to the community. In an interview with Hollywood Soapbox, "Kiki and Herb have always been about the community that surrounds them, so at Christmas a big part of the show for me is giving comfort and community to people who may not have that in their families or lives," shared Kenny. "We're all in this together, and I don't care who you are, whether you celebrate or not, love it or hate it, Christmas is in your face. We kind of try to make room for all perspectives — even the sappy ones," added Viv.
Kiki and Herb is more than just another drag act. They're a family, uniting communities, bringing the magic of Christmas to those who might not have dazzling celebrations to come home to. Everyone's welcome at "O Come Let Us Adore Them". Get ready to raise some hell and get the Christmas party started by booking your tickets now!