The Wiltern | Los Angeles, California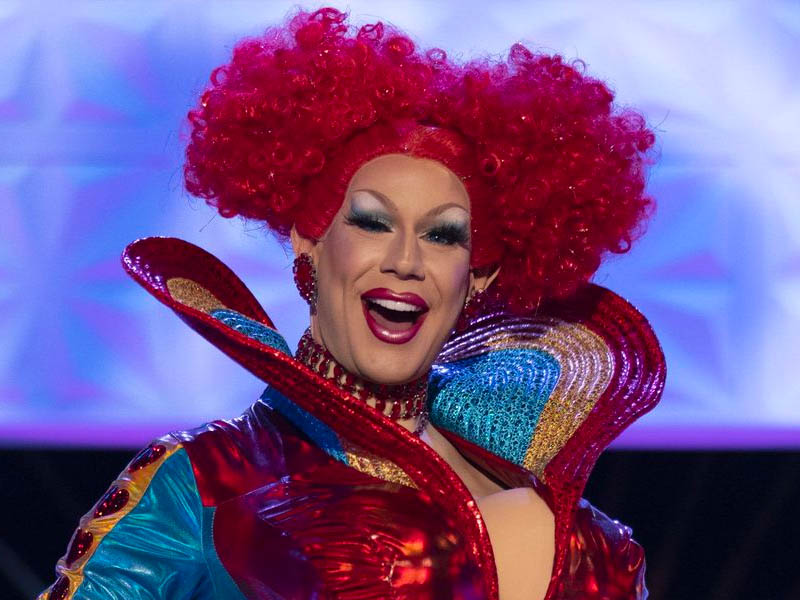 She reigned supreme in the latest season of RuPaul's Drag Race All Stars! Now she's setting out on a massive tour traversing 57 states in a span of four months! Currently, RuPaul's Drag Race's most sensational alum, Jimbo, is bringing her circus to North America, and the massive outing includes a coveted spring stop in Los Angeles! On Friday, 29th March 2024, Jimbo's Drag Circus will light up the Wiltern! Get ready for an entertainment-packed spectacle as Jimbo brings her incredible talents to the stage! Watch out for astonishing looks, outstanding creativity, and her larger-than-life personality! You will be awed, horrified, captivated, and shocked all at the same time! Jimbo personifies exactly what you love about drag queens, and her show is bound to become one exhilaratingly epic night out! Aside from making waves in season 8 of RuPaul's Drag Race All Stars, Jimbo also impressed during Canada's Drag Race first season and RuPual's Drag Race UK vs. the World! Catch Jimbo's Drag Circus at the Wiltern by securing your tickets now before they're gone!
With a massive tour commencing this 2024, Jimbo is set to conquer the world with her big personality and immense talents. The sensational drag queen dominated the eighth season of RuPaul's Drag Race All Stars thanks to her jaw-dropping unique looks and easily overcoming challenges. While she was either at the top of "safe" in the majority of the season, she had her fans at the edge of their seats in episode 10 when she had to lip-sync for her life! Luckily, her amazing stage presence and groundbreaking look were essential to her being named the grand winner of the entire season!
This 2025, Jimbo will be showcasing her variety of talents - from humor, lip singing, amazing fashion, costumes, dancing, sketches, and more. The Canadian designer actually has tenure as a costume and production designer. Hence, she used her talents to become a phenom among drag race fans when she first made an appearance in Canada's Drag Race in 2020. After being eliminated in her first season of Drag Race, she made her remarkable return in RuPau's Drag Race: UK vs the World, where she ended in fourth place. Her early elimination has been regarded as one of the most controversial eliminations in Drag Race history. Fans were shocked when Jimbo was asked to sashay away after an intense "lip sync for your life" moment.
However, fate has other plans as Jimbo was meant to win RuPaul's Drag Race All Stars season 8, and with her killer looks, she was bound to conquer the show. During the season, she won record-tying four challenges and was finally crowned by episode 11. In addition to being named as the grand winner. Jimbo won a $200,000 cash prize and the opportunity to host a WOW Presents Plus series. Her brand new series, It's My Special show premiered on August 7, 2023.
As she delivers over 50 shows this 2024, Jimbo will make her way across numerous major cities. Her stop at the Wiltern in Los Angeles is slated to be one of the most highly-anticipated drag shows of the season! The Wiltern Theatre, located along Wilshire Boulevard in Koreatown, is easily accessible from all parts of Los Angeles. The venue has also established itself as one of the most iconic and premier entertainment destinations in the city. The establishment features complete amenities, top-notched lights, sound technology, and the utmost convenience and comfort. You'll have the ultimate entertainment experience when you catch Jimbo's Drag Circus at the Wiltern on Friday, 29th March 2024!
Hurry and score your tickets now before they sell out!