The Wiltern | Los Angeles, California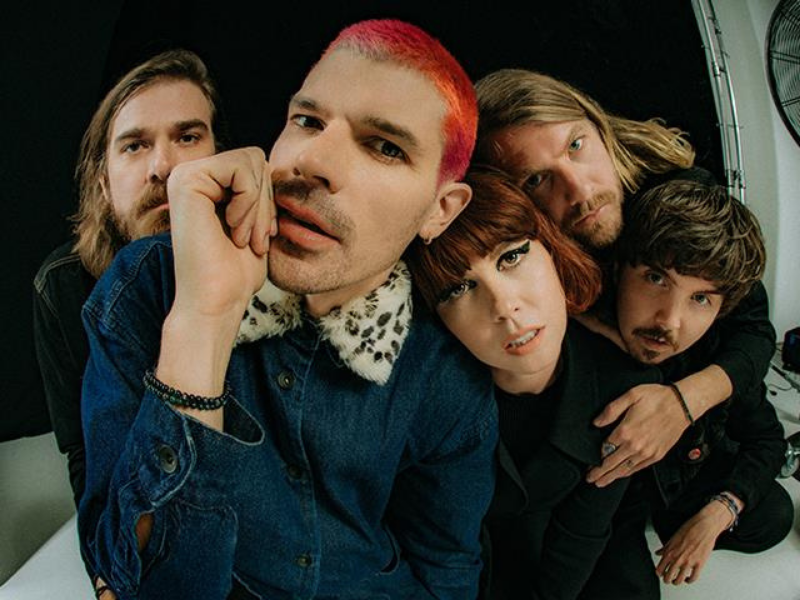 It's a good time for indie pop rock fans because Grouplove just announced a series of healining shows for 2024. The upcoming trek is penned the Rock and Roll You Won't Save Me Tour and it promises to bring your favorite band on stage for an unforgettably great time. The tour is taking them across the United States, not missing out on a stop in Los Angeles, California. If you're a fan from that area, be sure not to miss out on this!
Grouplove's show will feature songs from their entire discography, including some from their latest album "I Want It All Right Now." As a long time fan of Grouplove, you can definitely expect them to sing hits like "Tongue Tied" too! Catch them live at The Wiltern on Friday, the 8th of March, 2024. This is a rare opportunity to catch the band live in 2024 - mark your calendars as early as now!
Tickets to Grouplove's show in Los Angles are on sale right now. If you want to get your hands on tickets, secure them as fast as you can because they're almost sold out!
Grouplove just announced a massive tour and it's time to get ready for a wild musical ride with the band! They're hitting the road, and you just know it's gonna be epic. This tour is all about taking you through their killer discography, mixing up the older hits with fresh tracks from their latest album. Speaking of the new album, "I Want It All Right Now," you've gotta check it out. It was produced with the Grammy-winning wizard, John Congleton,. The album's got a raw yet fiery vibe that their amazing vocalist/keyboardist, Hannah Hooper, calls "resistance pop." With Hannah and her hubby, Christian Zucconi, steering the Grouplove ship, they've poured all their personal growth and change into this album. So, you're in for an earful of 11 songs, each one bursting with the classic Grouplove style.
Hannah shared a bit about the journey of creating the album, "From the get-go, our band has been about bringing joy and a sense of safety and inclusion to people's lives, and now we feel even more of a need to help everyone feel this very powerful love that we believe exists and that links all of us together."
"It's tour time!" Grouplove wrote in an announcement posted to social media. "We are hitting the road in Feb/March on our first headlining tour in 110 years and we are taking Bully with us!!! Are you in need of a cathartic release in a space full of love and amazing people? Then this tour is for you and for us! Thank you for your patience – it's worth the wait."
Yes, you read that right - the band will be joined by Bully on this exciting tour! In case you don't know, Bully is an awesome project led by the American singer, songwriter, and guitarist, Alicia Bognanno. They dropped their first album, "Feels Like," in 2015. They didn't stop there. The band later made a shift, signing up with Sub Pop, and in 2017, they released"Losing." In 2020, they followed up with their third album, "Sugaregg," and more recently, their fourth one, "Lucky for You," came out on June 2, 2023.
When they all arrive in Los Angeles, you just know that you're in for an incredible time. So, what are you waiting for? Go ahead and grab your tickets to the show right now! It's not often that these two talented bands come together - secure your tickets right now!