The Wiltern | Los Angeles, California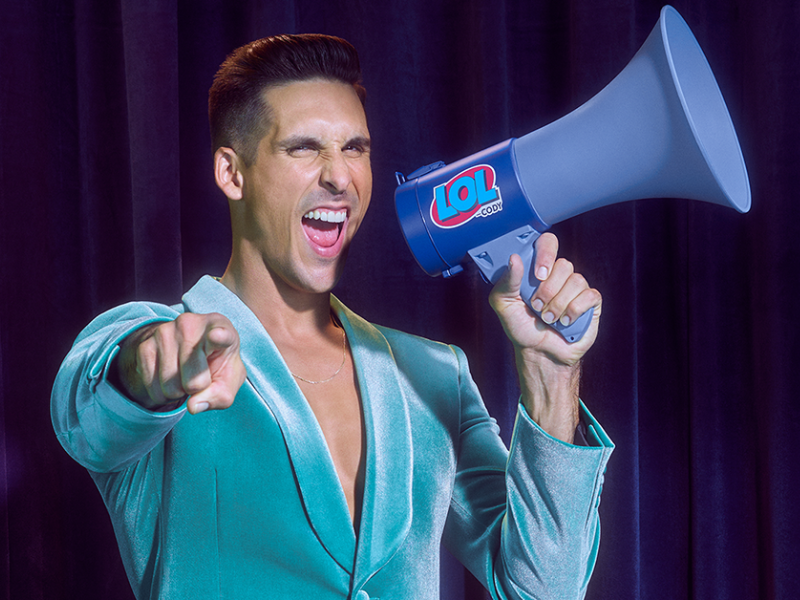 Soak in the fabulous radiance of Cody Rigsby in his LIVE book launch this October 1st at The Wiltern, Los Angeles! His autobiography, "XOXO, Cody," marks the entertainer's debut as an author with a no-holds-barred recounting of his life. From his boyhood days in the South to rising fame in New York, Cody will inspire you through life's difficulties with kind honesty and carefree laughter. All these and more, he dedicates to his fans and his idol, Britney Spears! Peloton's most beloved fitness instructor was a backup dancer for many music icons such as Katy Perry and Nicki Minaj. He's also popularly known for the "Dancing with the Stars" 30th season, from where he clinched a third-place finish. As for our venue, The Wiltern in downtown LA promises Cody's admirers a smashing good time through an intimate atmosphere and cutting-edge onstage facilities. Click the "Get Tickets" button to claim seats for Cody Rigsby's LIVE event!
Soon, on the first day of October, The Wiltern will welcome dancer-turned-author Cody Rigsby to promote his first book, "XOXO, Cody!" The American public came to know him as one of Peloton Interactive's most inspiring instructors these past years, but now, he aims to put that inspiration to the page with one of the hottest autobiographies of the season!
Official details about the LA event have yet to be announced. However, previous tour dates covering his book launch included a free copy of the book, a riveting Q&A session, and a meet & greet. We'll keep you updated on the latest info!
"Cody is one of my favorite human beings of all time. Not only is he HILARIOUS. He's also a bad bitch in the best way. I felt like I was sitting next to him, dishing over a glass of wine. He is honest and shares even the things that may be unflattering - he doesn't sugarcoat anything."
"XOXO, Cody: An Opinionated Homosexual's Guide to Self-Love, Relationships, and Tactful Pettiness" will tackle the titular entertainer's life story in unabashed detail, from humble beginnings in North Carolina to the heights of NYC stardom. Growing up as a poor, gay Southerner wasn't easy, and losing his father and best friend to addiction made life all the more bleaker. But through all the hardships, Cody comes out standing loud and proud with an outlook he wants to share with you: don't let the fear of being judged hold you back!
Our speaker is a former backup dancer for some of music's biggest names, including Katy Perry, Pitbull, and Nicki Minaj. Just a couple of years ago, he also won third place in the 30th season of ABC's "Dancing with the Stars" along with professional dancer Cheryl Burke.
"I think a lot of a gay person's life, we are battling these feelings and emotions that feel really right in our own self, but we have all these external influences telling us that we're wrong and that we're bad. I think that what we gain is a sense of not carrying a burden of other people's expectations or opinions about ourselves," Cody said in an earlier interview.
Start the week (and month) with a bang, bang, bang, and meet your favorite fitness instructor LIVE on a Sunday evening this October 1! The Wiltern in Los Angeles, California, will play host, offering a handsome stage and excellent audio-visual utilities for the career milestone event. Don't be a stranger, boo, and get your tickets today!