The Wiltern | Los Angeles, California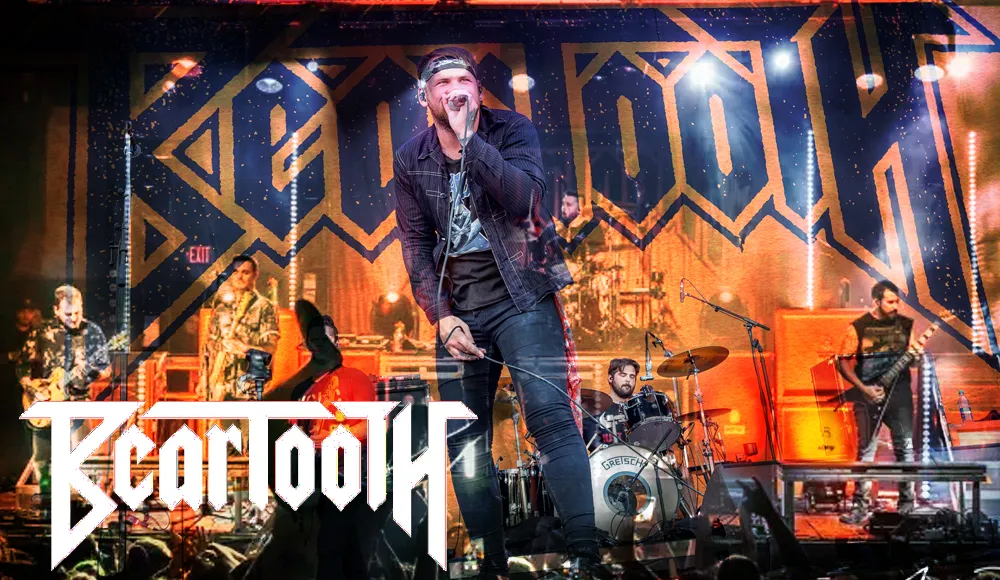 Purging darkness with their unique light, American rock band BEARTOOTH is winning the game. Following the release of their newest rockin' album "The Surface", the band is sharing their banger energies of self-love on a massive North American Tour, joined by special guests The Plot In You, Invent Animate, and Sleep Theory. Stoked to get back on tour and share the stage with awesome bands for their amazing fans, Beartooth is jet-set to perform their biggest hits, crowd favorites, and their newest anthems. "The Surface" shares the band's newest bangers including "Riptide", "Sunshine!", "Might Love Myself", "The Better Me" featuring Hardy, and "Doubt Me". With about a decade of rockin' the scene, the band has come a long way since 2014's big surprise with "Disgusting". Taking their astounding riffs and hooks to the next level, don't miss out on their big return to the stage for a new year of live memories with Beartooth. Book your tickets now.
Beartooth is purging darkness with a new rockin' light, a record that celebrates self-love, "The Surface" shines new light on the band's dynamic world of hard-hitting bangers. Though love might be an oversaturated theme in the industry, Beartooth's take on the hot topic continues to conquer rock airwaves. This time around, they're taking the record on a massive North American tour, bringing along special guests, The Plot In You, Invent Animate, and Sleep Theory.
"I cannot wait to get back on tour and play a bunch of new songs for a bunch of amazing fans," frontman Caleb Shomo shared. "We get to take out three awesome bands doing great things for the scene. We're gonna play loud, hot, and fast, and serve up all the new stuff like you've never seen before."
Loud, hot, and fast. You've heard that right. We're stoked to see what exciting stuff the band's talkin' about. Big surprises are in store, for sure. With a record that screams positivity blending with their unique songwriting, hooks, and deep musical undertones, it's a massive tour trek to watch out for.
"It is a balancing act", Caleb shares in an interview with Rock Sound, talking about infusing elements of pop to their heavier sounds. "It was incredibly important to me to represent where I'm at, in my life, and in my musical journey... That's why the choruses are what they are, and always have been very influenced by pop. But yeah, for this record, my motto for the whole thing was just no fear."
Fearless and driven, the band definitely knows what they're doing. Since their early days back in 2012 to 2014, they've always paid great importance to authenticity and creativity. This time around, they've found happiness, turning up at The Surface.
In a conversation with Rolling Stone, Caleb shares how he found feelings he's never really felt before in making The Surface. "It is a very revolutionary time for me in my life, and to be able to make a record during that has made this one of the most special records I ever make in my career," he said.
Fans might see contrasts in comparison to Beartooth's traditional formula, but The Surface's fusion of elements and optimism will definitely draw listeners hooked to the band's new anthems. "I wanted to push myself to take risks and do things I hadn't done before," he shared.
With a brave new album taking happiness at The Surface of it all, make sure to catch the band's big surprises live on stage by booking your tickets now.