The Wiltern | Los Angeles, California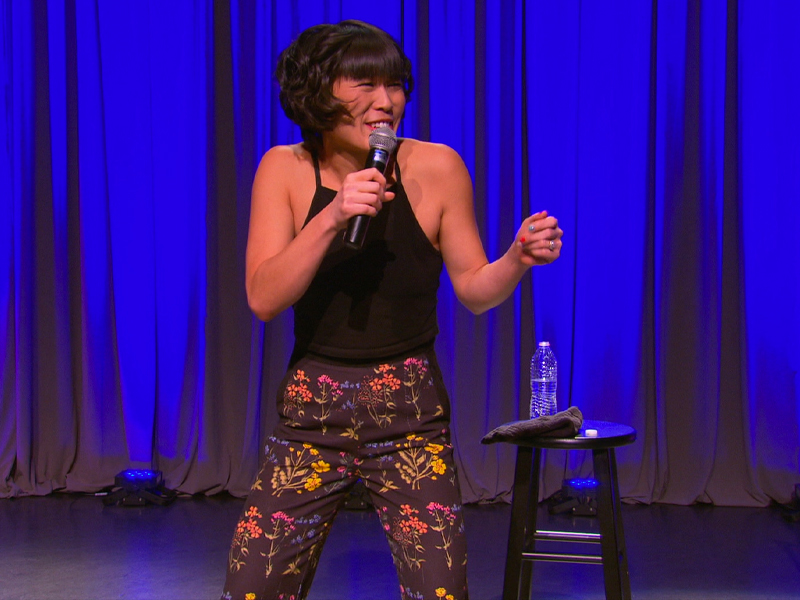 An evening filled with comedy antics and hilarious stories from one of the fastest-rising female comedians will welcome you this January 14 as Atsuko Okatsuka brings her "Full Grown Tour" to The Wiltern. Join hundreds of other comedy fans on this side-spitting Sunday evening. The 35-year-old comedian will sport her unique brand of comedy that will keep you laughing down the aisle. As someone with the unique ability to maintain a whimsical sense of innocence in everything she does, Atsuko can turn any conversation into a fun one without the fear of aggressively offending anyone. Whether you have been following her gradual rise into the stand-up comedy scene or just discovered her through her HBO special, "The Intruder," this show is definitely for you. Come for the laughs; stay for the unconventional and refreshing themes she will make fun of. Get your tickets as early as today, and prepare to be floored by Atsuko's offbeat style and precise pacing. Reserve your tickets by hitting the "Get Tickets" link.
Atsuko Okatsuka is an American-born Taiwanese-Japanese comedian who is known for her bowl-cut hairstyle and offbeat comedy. You probably have seen her videos with her grandmother. The viral drop challenge was popularized by the two and went viral in 2022. Her style is unconventional. The content of her script usually is self-deprecating and about her experiences. She delivers these in a whimsical and childish approach. It is weird and funny at the same time. When you see one of her shows, you will surely laugh to tears.
Atsuko is born into a family with different cultures. Her parents were Japanese and Taiwanese. This orientation made her childhood a blending of multiple cultures. She was born in Taiwan, spent her childhood in Japan, and immigrated to America after she turned ten. Their transition from Japan to the US was not an easy one. Her family lived as undocumented in the country for some years. Her remaining childhood years were heavily affected, facing difficult experiences. After some turmoil, they received a green card in the country.
Well into her career, the East Asian comedian founded Dis/orient/ed Comedy. This is a comedy tour comprising Asian American comics, most of which are women. In 2019, she went viral after continuing her stand-uo skit during an earthquake in Pasadena, California. Her wit and ability to calm an audience were praised by people. The following year, "But I Control Me," her debut comedy album came out. She appeared on The Late Late Show with James Corden in 2021. The appearance was a huge leap in her career as it created buzz for her. Vulture even called her TV stint "won the late night." The silly drop challenge she and her grandmother made then blew up in 2022. It led to another TV appearance on Jimmy Kimmel Live. She also performed stand-up with South Korean comedian Joel Kim Booster and Freya Fox at the Life is Beautiful 2022. Before the year ended, her debut comedy special, The Intruder, went public on HBO and HBO Max. It was a huge hit to viewers and was called the Best Debut of 2022.
Atsuko Okatsuka will be performing at The Wiltern on Sunday, January 14, 2024. This is part of her "Full Grown" Tour. You can now buy tickets for this show!