The Wiltern | Los Angeles, California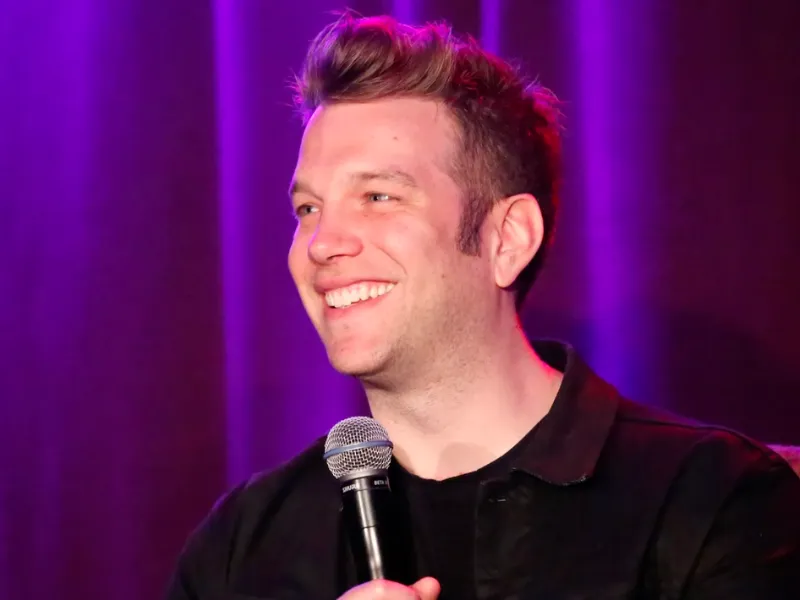 Comedian Anthony Jeselnik just announced a comedy tour for 2024. He's kicking off the Bones and All Tour in mid-January and it includes a highly anticipated stop in Los Angeles, California. If you've been waiting to see one of his stand up acts live, this is finally your chance. His podcast "The Jeselnik and Rosenthal Vanity Project" alongside co-host Gregg Rosenthal has been one of his most recent major projects.
Anthony Jeselnik will perform at The Wiltern on Friday, the 5th of April, 2024. This is going to be a fun night out with your friends so don't miss out! If you've been looking for the perfect Friday night, this comedy show is definitely it.
Get your tickets to see Anthony Jeselnik in Los Angeles today. Tickets are on sale right here. If you want to get your hands on tickets, you need to secure them before they sell out!
Anthony Jeselnik is one of America's premiere stand-up comedians. He's been hosting his podcast, "The Jeselnik and Rosenthal Vanity Project," alongside co-host Gregg Rosenthal. His most recent stand-up special, "Fire in the Maternity Ward," premiered on Netflix and went on to receive critical acclaim. He's been in the scene for almost two decades, and that's how you just know that his comedy just never goes out of style! He mentioned in the past that he had already been interested in making other people laugh from an early age. It is said that in elementary school, he would often interrupt the class to tell a joke - what a guy!
Anthony was also the creator, host, and producer of his series, "Good Talk," and "The Jeselnik Offensive" on Comedy Central. He also appeared on multiple roasts for the network, most notably "The Roast of Donald Trump" and "The Roast of Charlie Sheen."
In addition to this, Anthony wrote and performed the stand-up specials "Thoughts and Prayers," an hour-long for Netflix, and "Caligula," an hour-long for Comedy Central. These were followed by his debut comedy album, "Shakespeare," for Comedy Central Records. He has performed on "Conan," "The Tonight Show," "Jimmy Kimmel Live," and was a writer and the first-ever stand-up comic to appear on "Late Night with Jimmy Fallon."
His Bones and All Tour is currently running through the end of 2023 and will resume in 2024. He's gearing up to embark on this solo tour to perform a stand up special for all his loving fans. If you're one of the fans in the Los Angeles area, you better be sure to show your support for Anthony Jeselnik when he arrives! He's performing live at The Wiltern on Friday, the 5th of April, 2024. Mark your calendars and save the date because this is going to be a show you wouldn't want to miss!
If you don't have your tickets to the show yet, it's time to grab them right now. Tickets are selling fast!